Live Demo / Detaills / FREE ⇓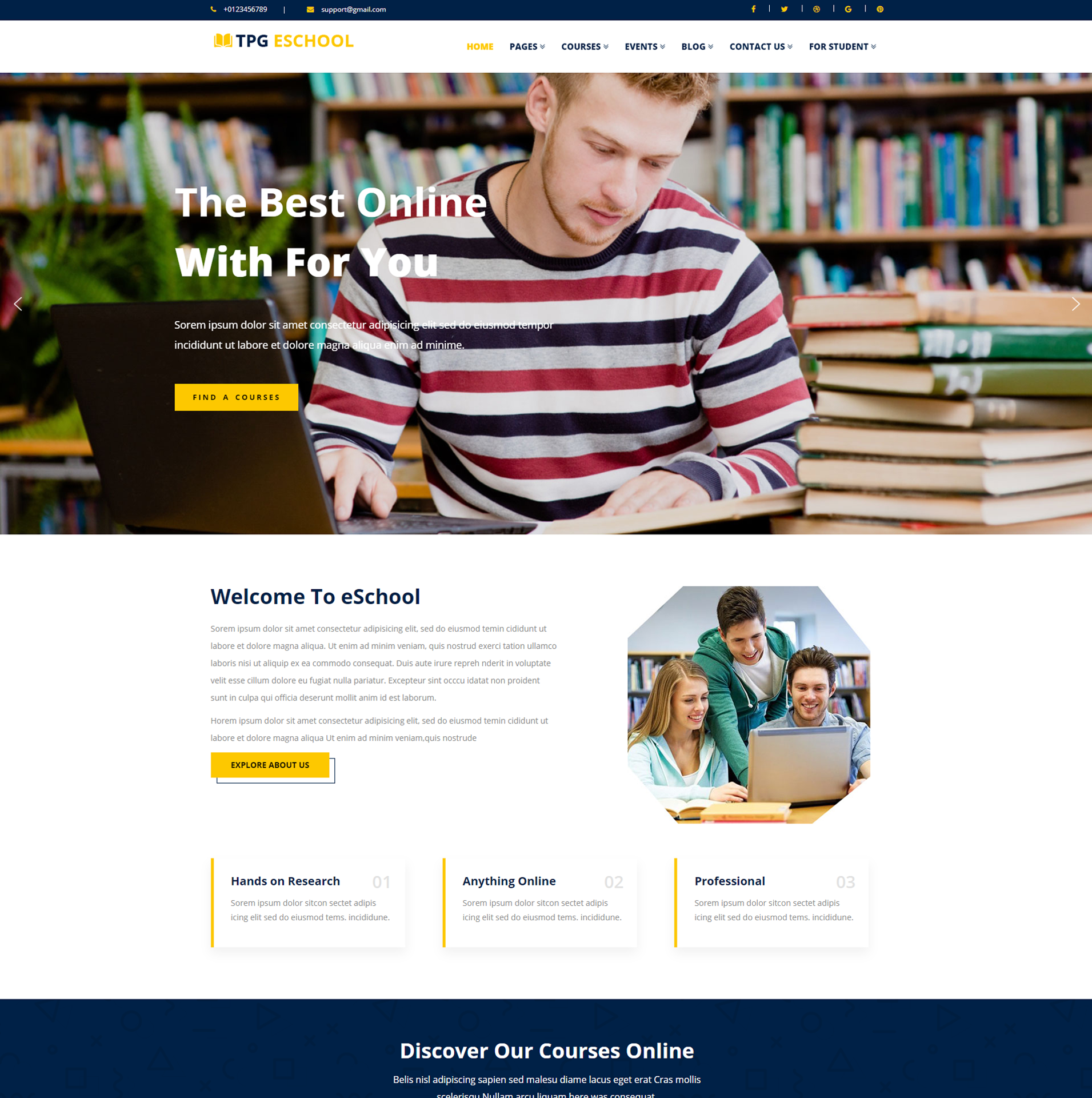 eSchool – Online school WordPress Theme has been designed in a professional way, with a proper content organization, parents and students will be able to find the information they want right away without getting boring of a wordy site.
eSchool is promised to be a perfect Online School WordPress theme for any kinds of online education centers as well as traditional school to showcase their education records, reputations and attract more students. TPG eSchool comes with a great performance with high-quality images and suitable featured plugins, which helps users to find the best courses, have a quiz to test skills, hold events, and more!
More ...