Live Demo / Detaills / Buy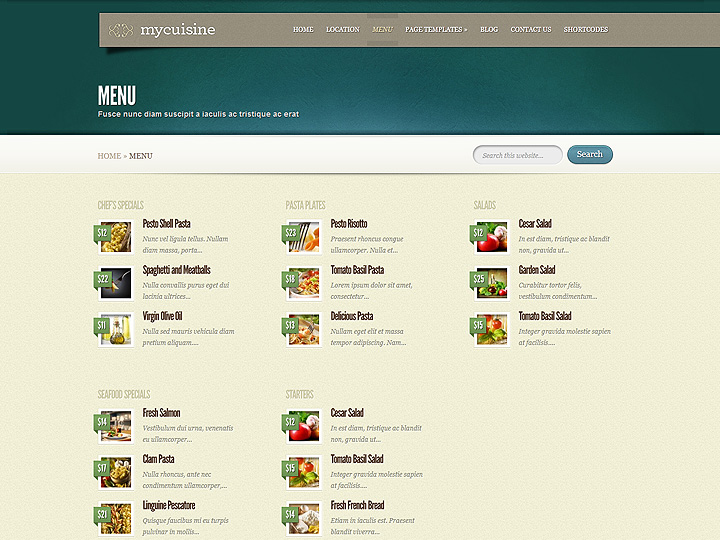 MyCuisine is delicious, offering up some eye-catching visuals wrapped in a Tuscan shell. It is a small-business theme built with Restaurants in mind, however, the theme can easily be adapted for any business that desires a cool, vintage aesthetic for the website.
Browser Compatibility
We ensure that all of our themes are compatible with the most popular internet browsers.
Menu Section
The Menu page template gives you an easy way to display a list of products separated by categories. Make it easy for your visitors to order over the phone by giving them a full online menu.
More ...