The new Themify Builder 4.5 is officially here, and it's faster than ever. The entire Builder has basically been recoded to now use Javascript, so everyone will now experience a new lightning fast Builder.




Themify Builder is the only builder on the market with the most comprehensive styling options. The Builder now uses Javascript to load/open the options lightbox, resulting in a major speed improvement. The lightbox only loads when you open it. That means turning on the Builder is much faster than before because the HTML doesn't need to parse until you open the option panel.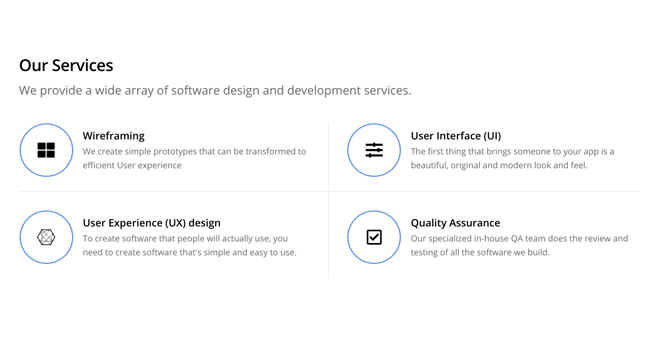 Themify Builder 4.5 – New Modules
Optin Form
Newsletters are one of the important tools for online marketing. Having a beautiful and ease of access subscription form can increase sign ups and regular traffic to your site. In this release, we've added the new Optin Form module. It is integrated with the major newsletter providers: Mailchimp, ActiveCampaign, ConvertKit, GetResponse, and the free Newsletter plugin.
Login Form
The new Login Form module allows you to display a WordPress login form on any page, instead of the typical WordPress admin login page. This is particularly useful if you run a membership or ecommerce site as it'll give you the ability to display the login form on any page you want.
Bing Maps
Since Google Maps introduced a new pricing model last year, including the pay-per-view service, users have been seeking alternative methods to displaying their location online. Now you have an option to use Bing Maps, which is currently offering their maps for free.
New Tools of Themify Builder 4.5
Find and Replace Tool
The new find and replace tool allows you to replace any content in the whole Builder database. The advantage with this tool is that you don't have to go to every single page to replace text manually. You can batch replace all of the content at once.
Regenerate CSS Files
The Builder styling outputs the design appearance in a generated CSS files stored on the server. This includes the background image path in the CSS file. When you migrate to a new server, the background image path in the CSS files might still reference the old URL. This is when the regenerate CSS files tool comes in handy. It re-generates the CSS files as per the new styling data.
Themify Builder 4.5 – More Predesigned Layouts
Predesigned layouts have always been a time saver feature for many Themify designers and developers. The builder have over 217+ predesigned layouts and 63+ predesigned rows (note that we have renamed the predesigned rows to "Blocks" in this release). We will continue to grow our predesigned layouts and Blocks to help you design beautiful sites faster.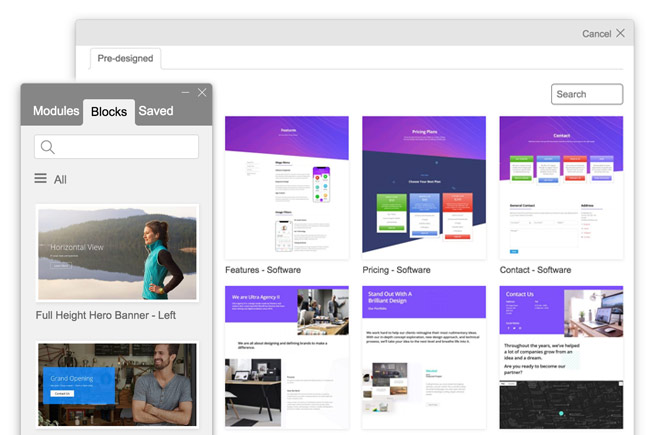 Try the New Themify Builder now !

The best WordPress themes created with Themify Builder

⚠ Ultra – powerful and flexible WordPress theme
⚠ Shoppe – WooCommerce Theme
✨ Float – parallax floating WordPress Theme
✨ Peak – modern grid based WordPress theme
☑ Music WordPress Theme
☑ Parallax WordPress Theme
☞ Split WordPress Theme
☞ Landing WordPress theme
⛳ Fullpane – responsive WordPress theme
⛳ Elegant WordPress theme