Live Demo / Detaills / Buy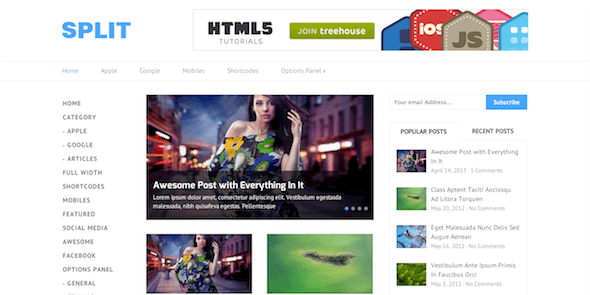 Pearly White, Minimal & Crisp WP Theme
Split is a pearly white, minimal and crisp WordPress theme that features a functional dual sidebar and dual post layout on the homepage. With a design optimized for maximized user experience, advertising revenue and readability, Split will take your blog to the next level.
MORE ...