Live Demo / Detaills / FREE ⇓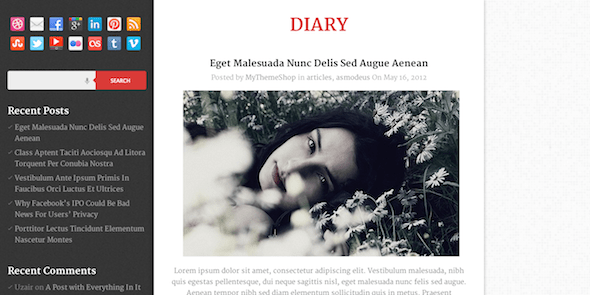 100% Free & Pixel-Perfect WordPress Theme
Diary is a free, pixel-perfect WordPress theme that is designed to be easy to update and keep your readers interested. With a left-aligned layout, a large post display that can accommodate large images, and a splash of color, this is one diary you will love to write in.
MORE ...