Live Demo / Detaills / Buy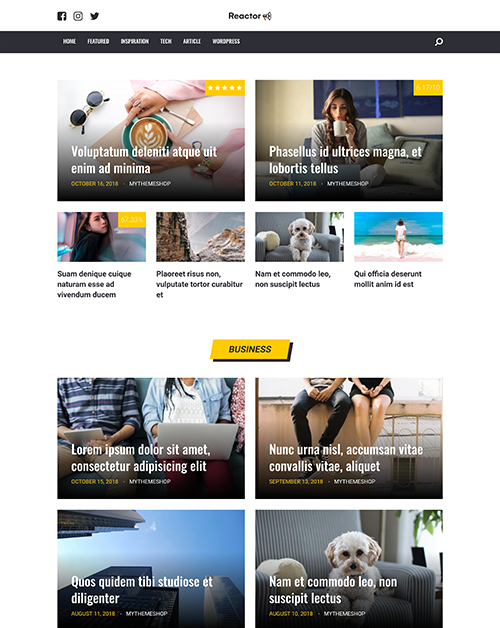 REACTOR – BEAUTIFUL WORDPRESS THEME is a powerful WordPress theme that helps you create elegant blog posts. It is an SEO-friendly theme with clean and schema-ready code. It also work with page-builder plugins flawlessly so that you can enjoy customizing every bit of your website.
WHY REACTOR WORDPRESS THEME? Because speed matters as much as the design. Reactor checks for both. It looks aesthetically pleasing while loading ridiculously fast at the same time. It is a perfect theme for content website.
MORE ...