Live Demo / Detaills / Buy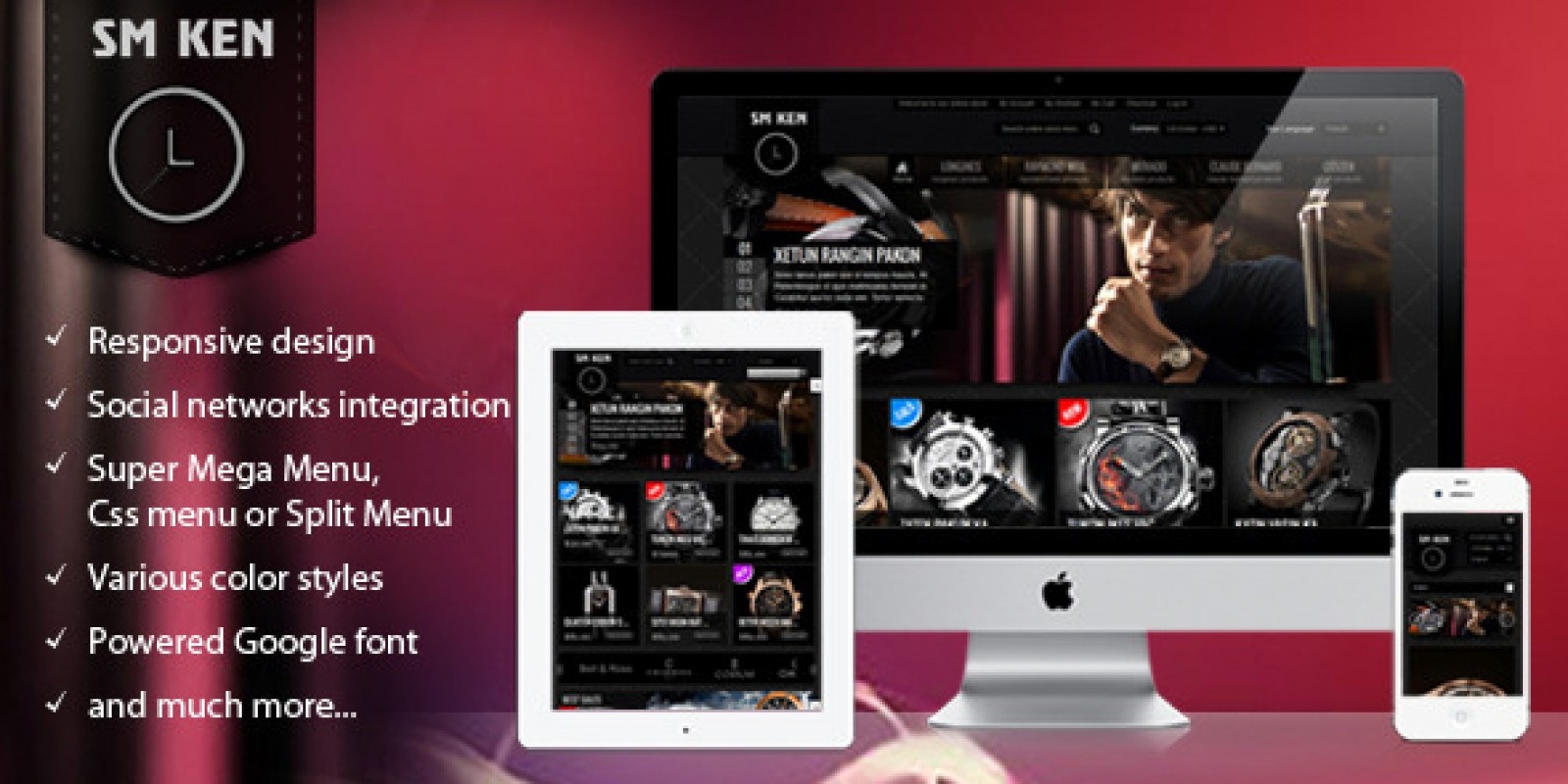 SM Ken – Responsive Magento Theme is for stores that sell luxury items like watches, jewellery or glasses…
It is made with primary blackish colours. SM Ken offers a visual interface to customize all your typography and styles of your Magento store easily.
This Magento theme has 4 preset colours: Black theme as default, Maroon, Brown and DarkCyan.
However, with cPanel right on the front page, we can stylize SM Ken to whatever style colour we want.
Also, the panel can be off quickly by 1 option in admin configuration.
More ...