Live Demo / Detaills / FREE ⇓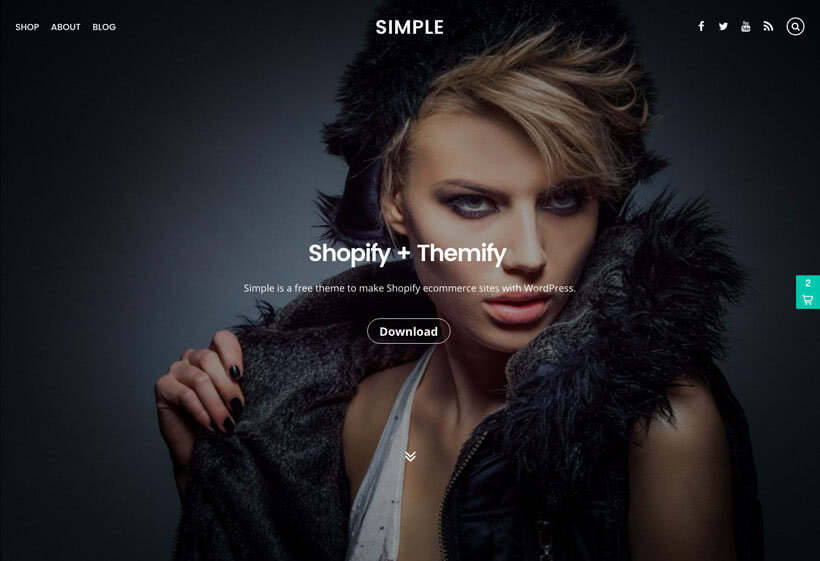 Simple – free WordPress theme is built exactly what it is named for: simplicity. The simple design is built around to add a Shopify store on your WordPress site using the free Shopify Buy Button plugin, but is flexible enough for any regular blog or static pages.
Simple is built and designed specifically for use with the Shopify Buy Button plugin, from Themify, to simply turn your WordPress site into a store front, where customers can easily buy items without having to redirect to Shopify.
MORE ...